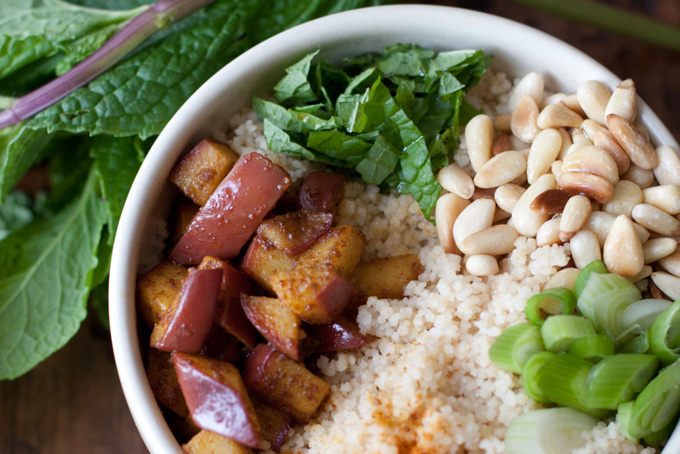 Ok People, Gotta new recipe for you to try!
This one from another favorite internet stop:
101 Cookbooks
Last night I didn't feel like going to the store. One of those nights where I knew I had enough food in the house to make something...but what. I had to get creative. Since, I'm not a pro at making concoctions from my own noggin, I turned to the experts.
I searched Couscous in the search and *BAM* the
perfect recipe
appeared.
Couscous--Check
Curry Powder--Check
Apples--Check
Salt--Check
Pine nuts--Check
Water--Duh
I didn't have green onions...but what gives. I added Craisins instead. Not exactly a substitute, but I had craisins, and I like color in my food.
Give 'er a try!
Oh...and ummm...it took like 10 minutes. No Lies.
image